Past Grand Knight Luncheon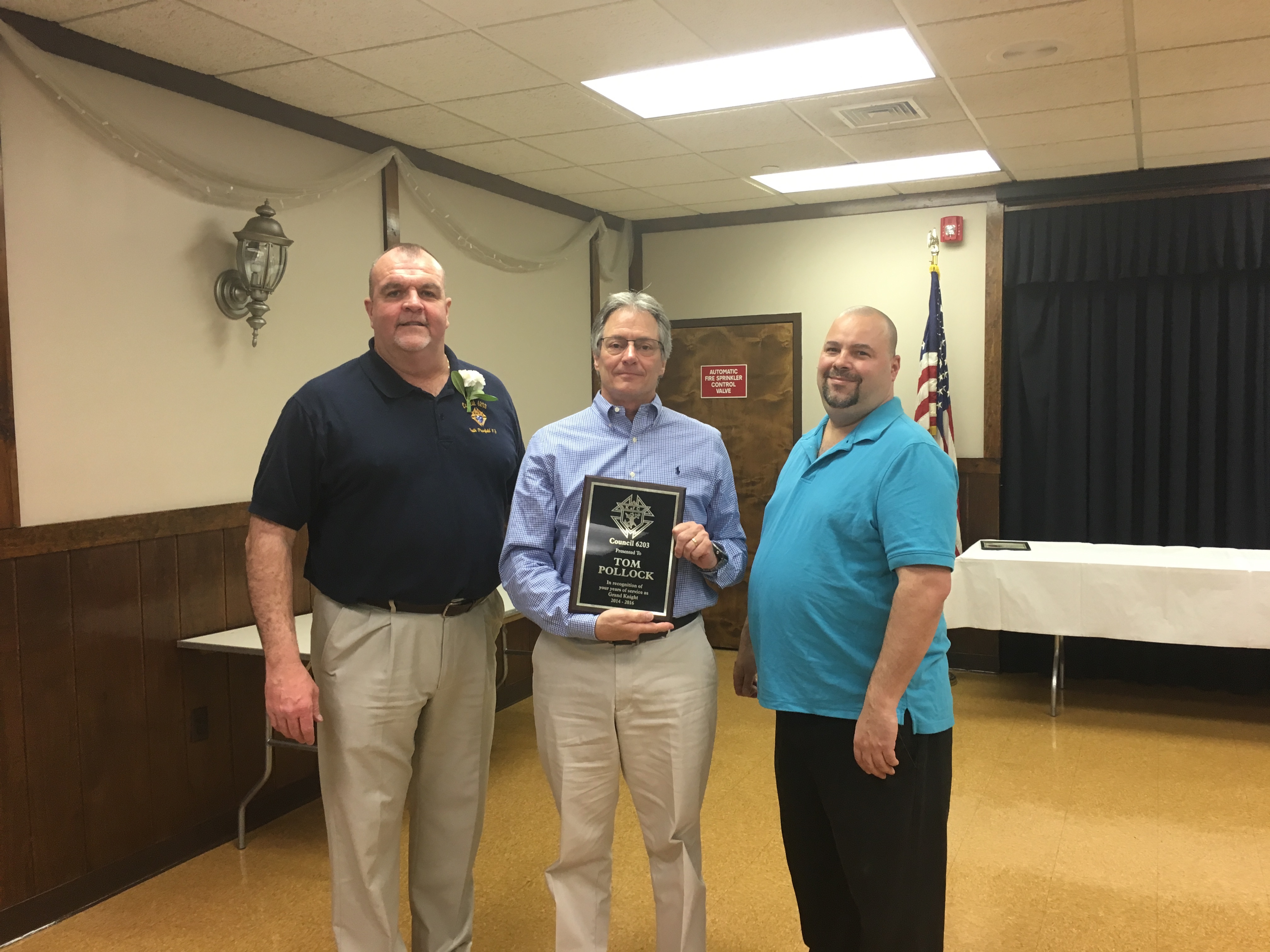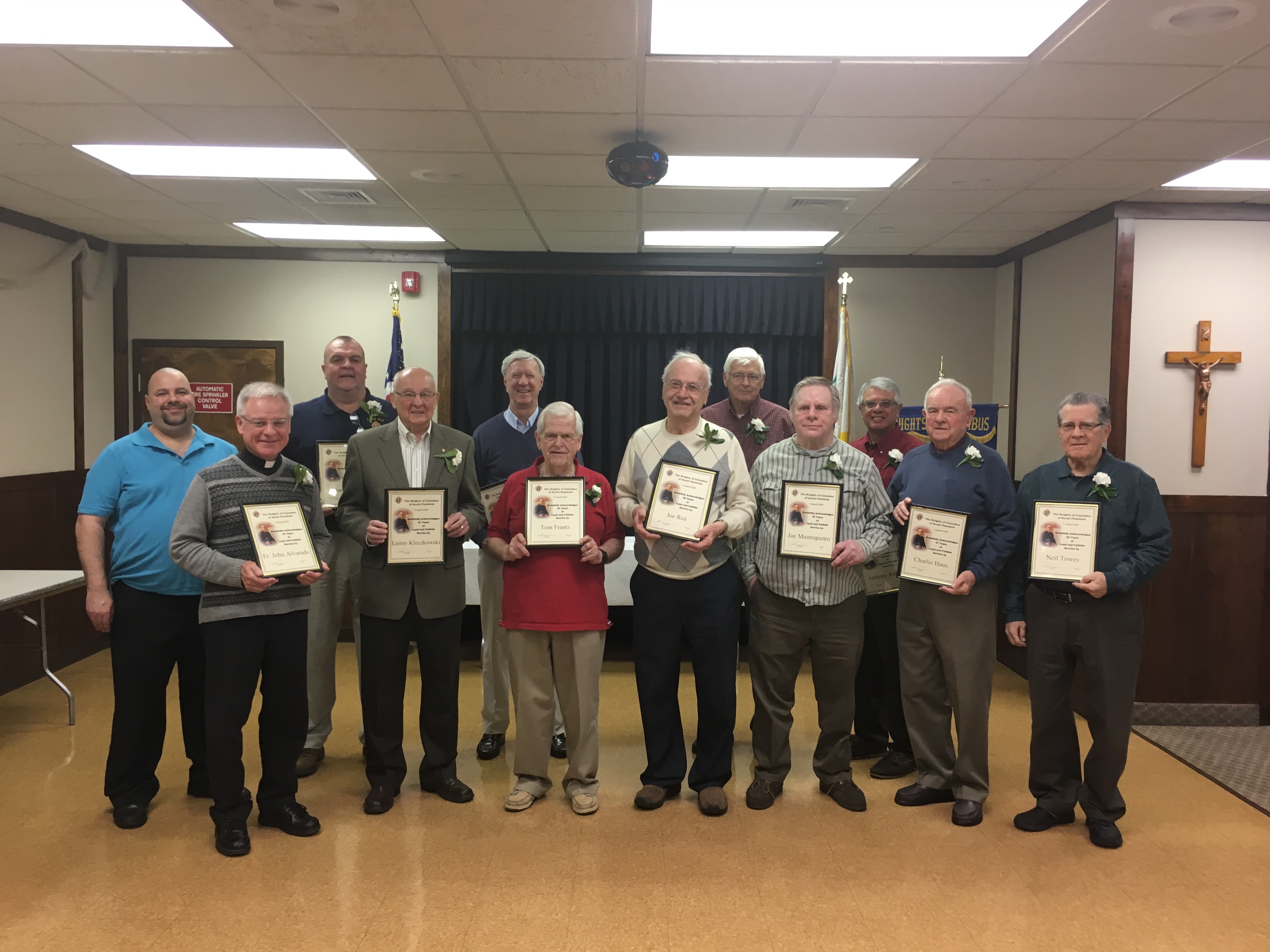 On Saturday, April 1, 2017, the Knights of Columbus South Plainfield Council #6203 honored Past Grand Knight Tom Pollock for his dedicated service as Grand Knight at a luncheon held at Columbian Club Hall. Tom was honored before 40 plus people with a delicious lunch and was given a plaque & gift as a thank you for the two years he served as Grand Knight. Also in attendance were his wife, daughter, father in-law and mother in-law.

At Tom's request he also wanted to do something special for Knights who were members for over 30 years in the Council. He invited those members to join him at the luncheon. There were 11 Knights with over 30 years in attendance ranging from a 32 year member to two 50 year members. Each member received a plaque and a corsage from the current Grand Knight Joe McGeehan in appreciation for their loyal membership. The members all complimented on how much they enjoyed the luncheon and renewing old friendships.

Tom thanked all who were in attendance and appreciated all who made his Grand Knight term very successful.